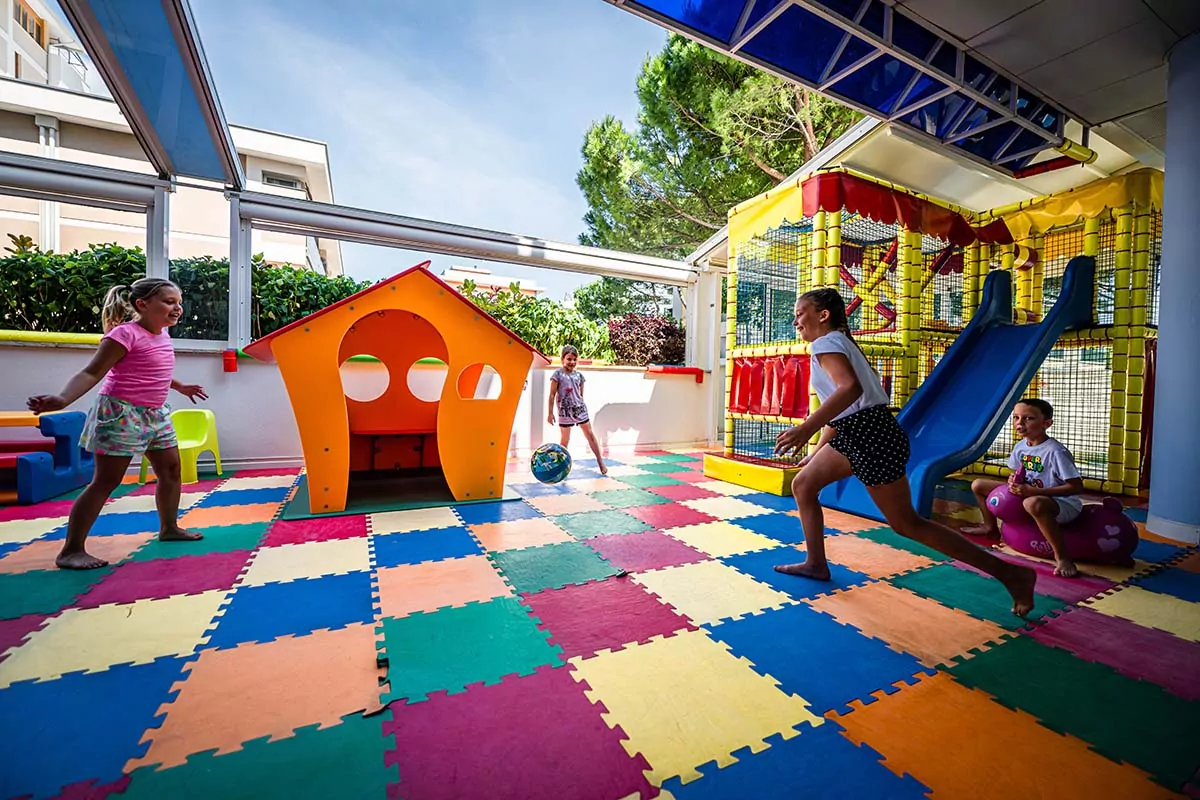 Entertainment guaranteed
Holiday fun!
Let the fun begin!
Your family holiday in Bibione is sure to be full of surprises and tonnes of fun. Hotel San Michele features a recently renovated play area, where your kids can climb, play together and let their imaginations run wild in a safe environment.
The entertainment options continue – always under the watchful eyes of our staff (service available 6 days a week) – in the peaceful, protected, little play area on the beach, too. Set aside exclusively for children, the paddling pool has a very shallow water level and a delightful waterfall.
To fill every day with happiness, the hotel makes available a range of bikes of different sizes – that way, the whole family can ride together along the cycle track that skirts the beach at Bibione.
And to end your day at the San Michele in the best possible way, our team members will be delighted to keep the fun going with our ever-popular evening entertainment, including shows, performances and a wealth of surprises for all.
Our qualified, attentive team of entertainers will help your children get the most fun out of all the scheduled activities, 7 hours a day, 6 days a week.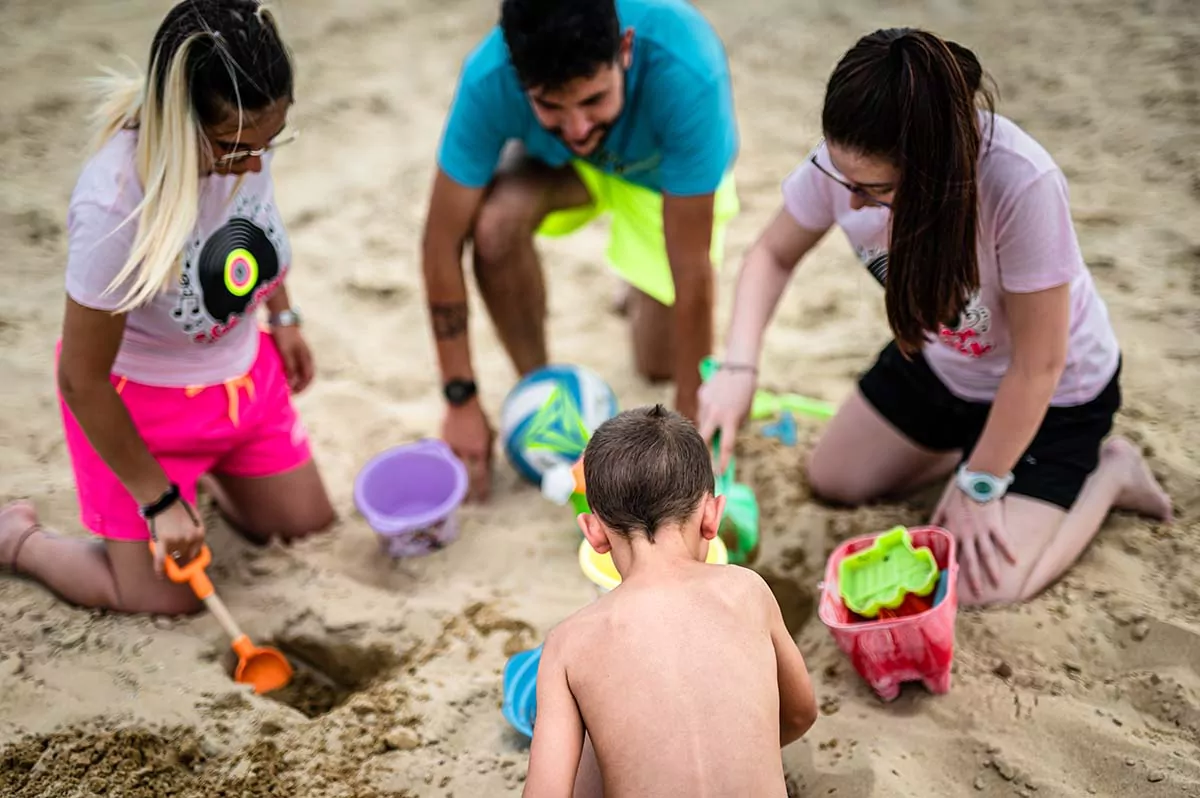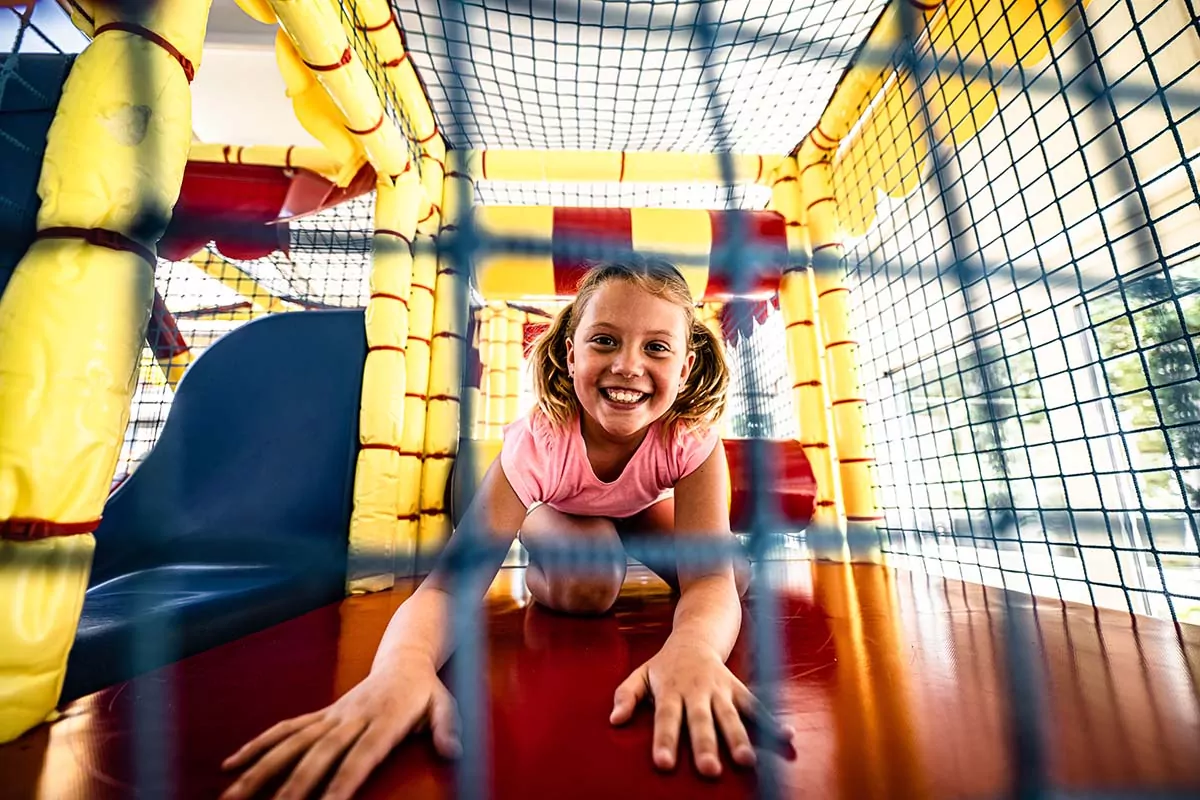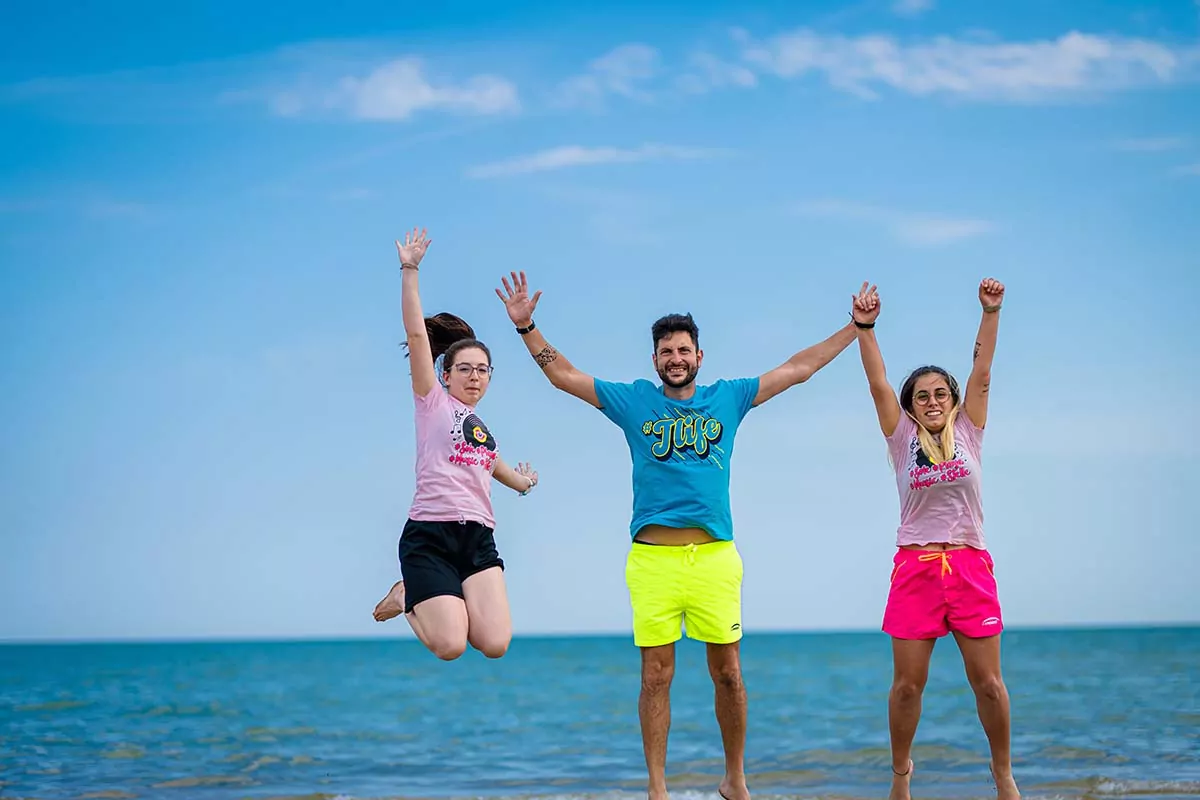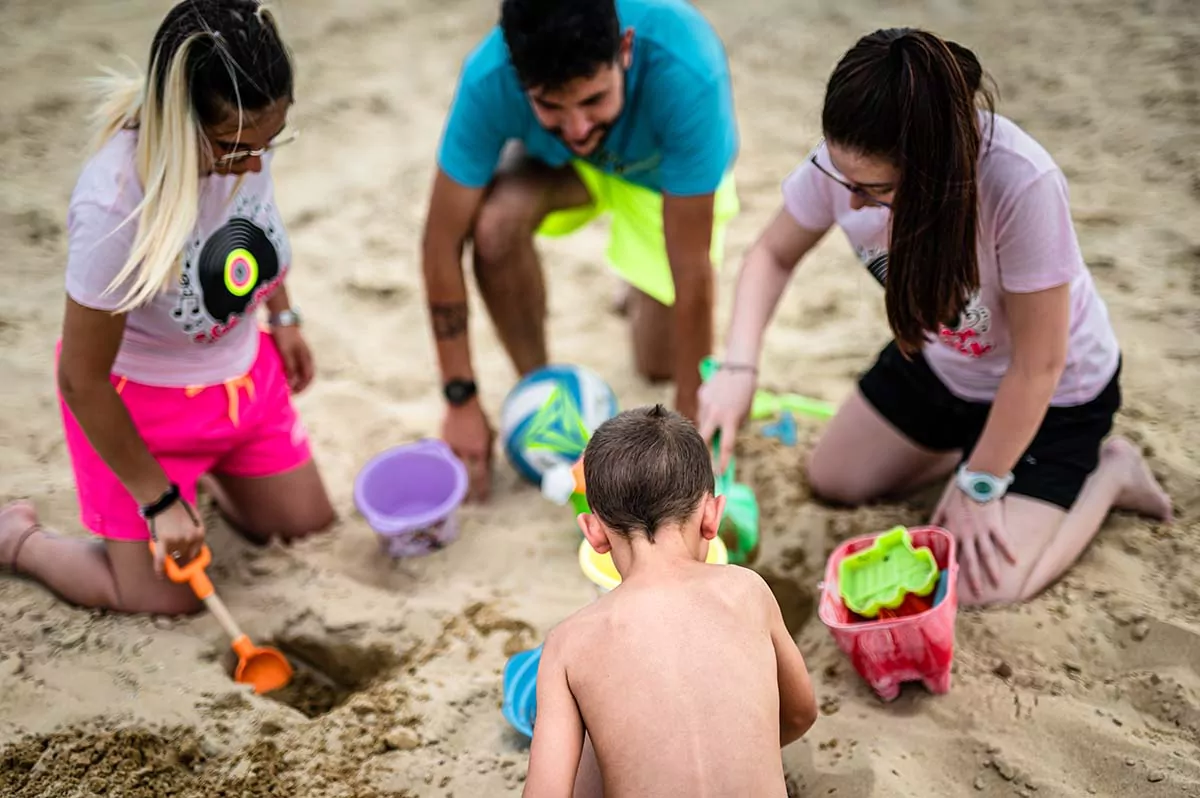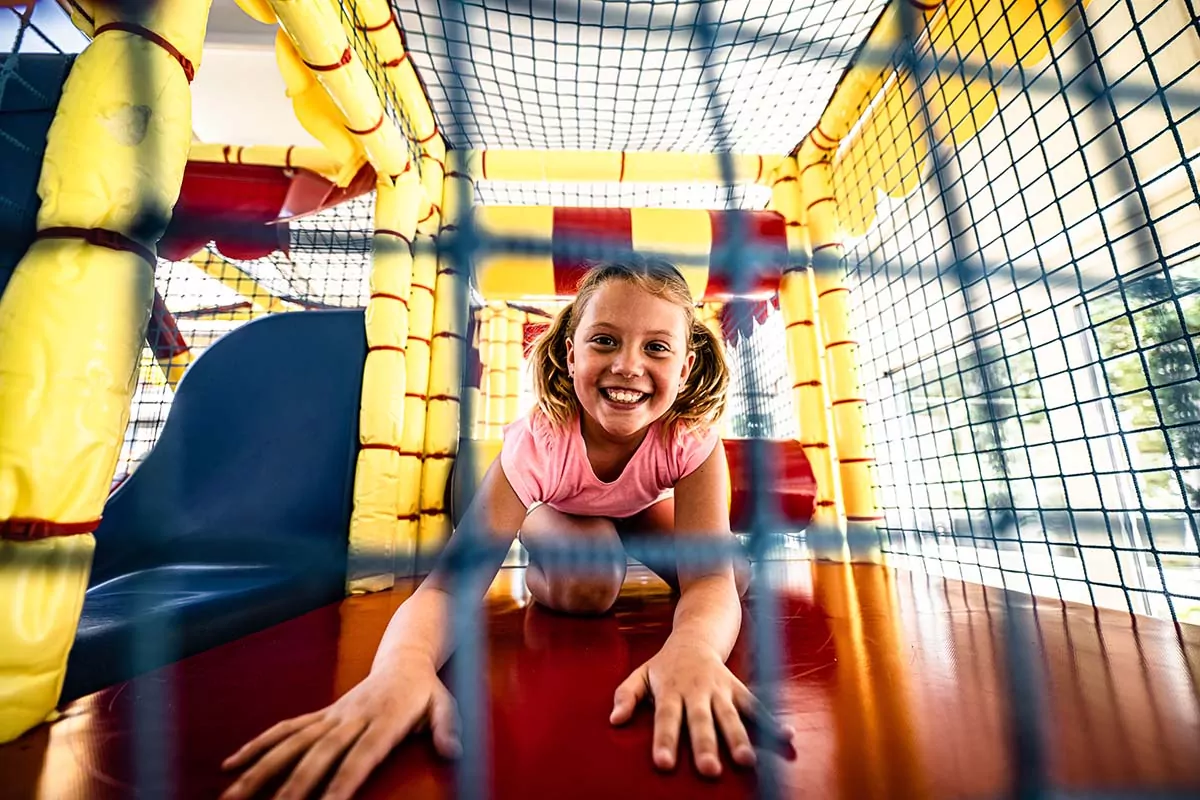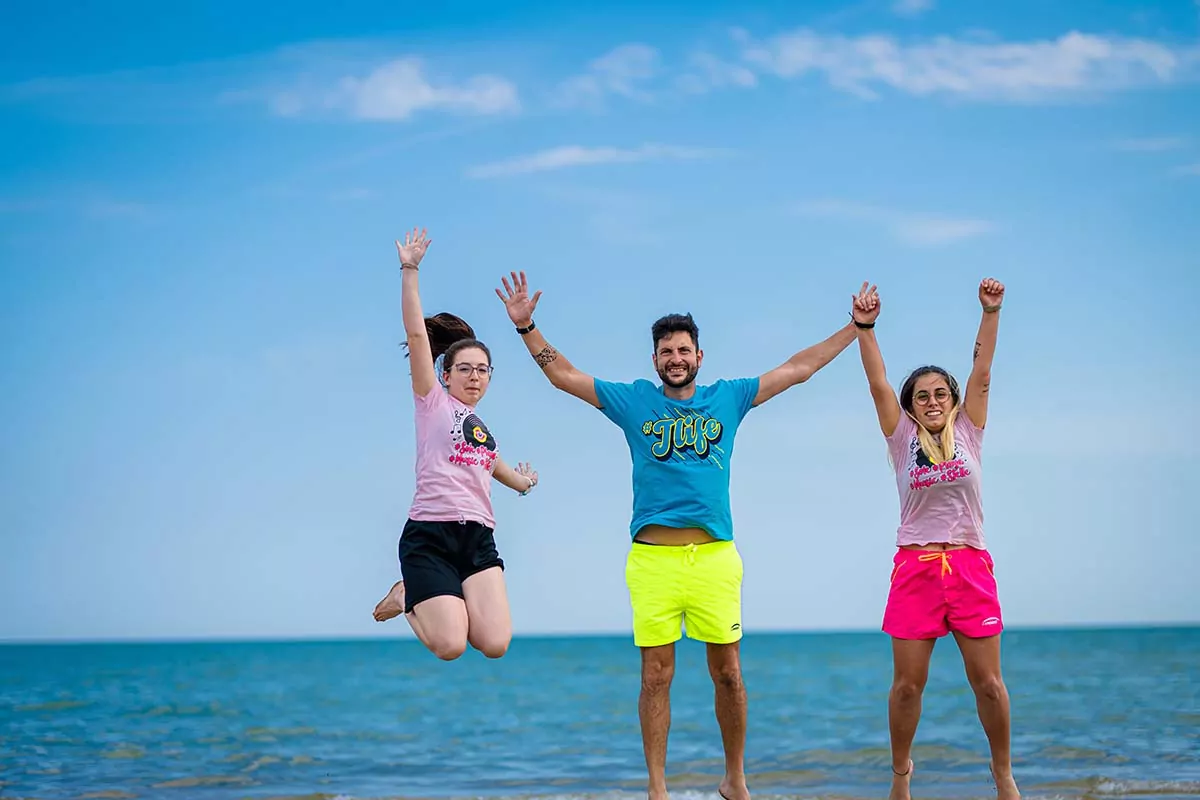 Happiness, laughter, total relaxation and endless fun: these are the secrets of a memorable holiday for the whole family in Bibione.

You may also like…
FANTASTIC LOCATION
according to users of booking.com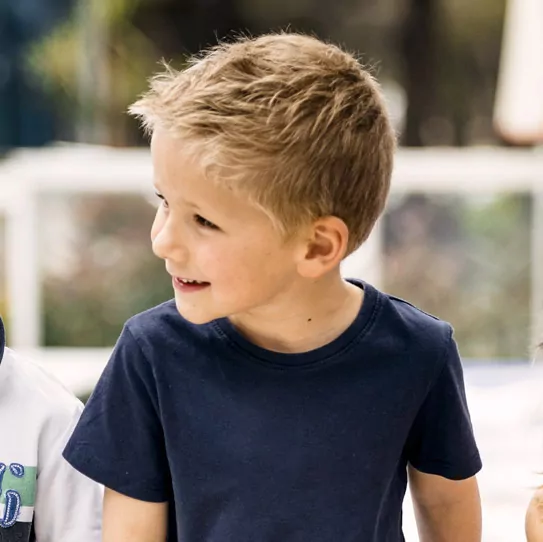 "We have just returned from our seaside home..! At this hotel we are treated like family, they make our food first, and we never have to wait in line..!"
Ale, aged 6