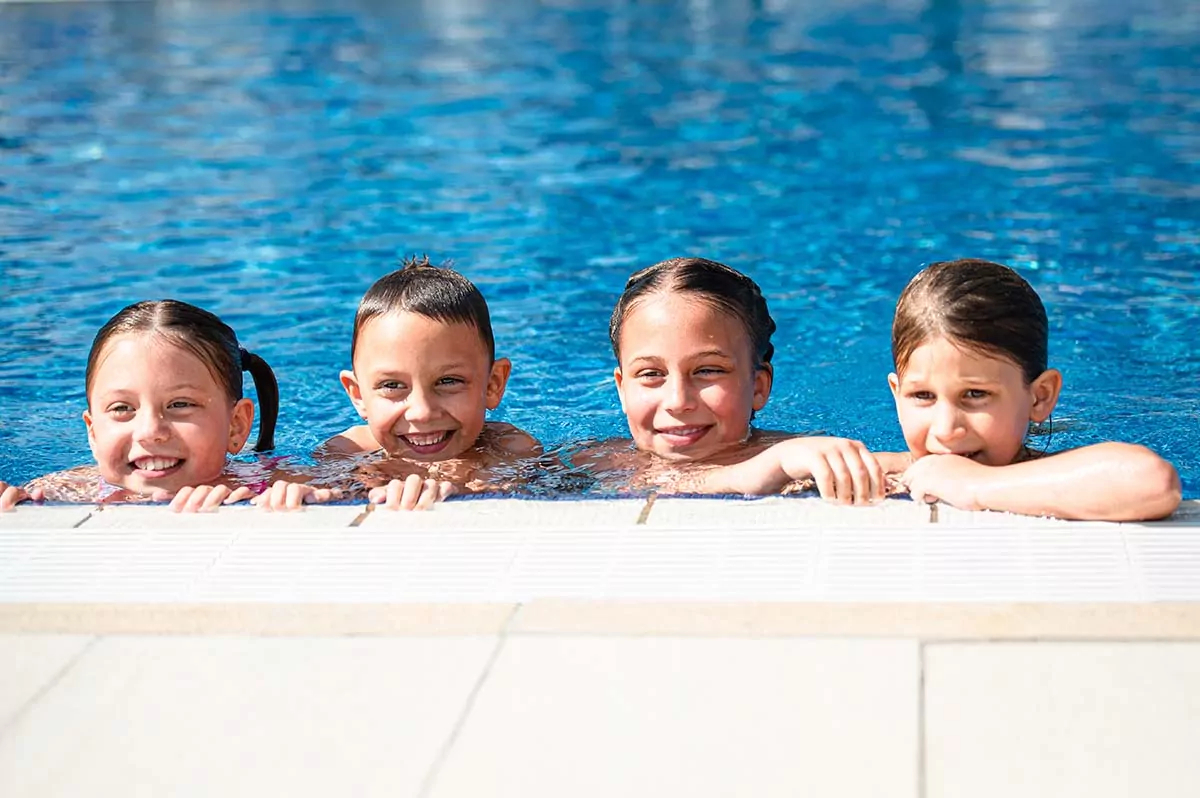 A kid-friendly world
Even adults will want to be children once again
Discover our facilities
Our child-friendly hotel in Bibione
At Hotel San Michele in Bibione, children are the extra-special guests!
Welcome to the San Michele,
a welcoming, child-friendly hotel situated in the centre of Bibione, just a stone's throw from the beautiful beach and the seaside.
Here with us, you can rediscover the joy of a carefree family holiday: for our youngest guests, we offer a plethora of special services and facilities, and we even lay on an attentive, highly qualified entertainment team, who know how to involve your children in entertaining and educational activities.
So, while your children play safely in the hotel's play area, you can soak up some rays on Bibione's breathtaking beach.
Our child-friendly hotel in Bibione
Good taste is child's play!
Hotel San Michele in Bibione has a secret to make your youngsters happy at the dinner table: ever-changing, simple, authentic recipes!
How do we do it?
It's easy: we just put the same passion and the same care into our kids' dishes that we put into the preparation of the adult menus.
Every day, the whole family can eat together peacefully. In the dining room, you will find high chairs, special cutlery, unbreakable dishes and table covers for colouring in, to ensure that your children have fun as you relax and savour our delicacies.
Our child-friendly hotel in Bibione
The swimming pool: a delightful, revitalising hub of fun and leisure.
The swimming pool at Hotel San Michele is an oasis of peace, the perfect place in which to enjoy relaxing, refreshing moments under the warm Bibione sun.
The wonderful swimming pool, heated throughout the year, is surrounded by sun loungers and parasols, in addition to a large terrace with a solarium, which in the evening is transformed into a breathtaking theatre under the stars, where stunning gala dinners and events are held.
The hotel also boasts a shallow paddling pool with a captivating waterfall.
This is the realm of children, who can swim, play and meet new friends in this safe environment, never straying too far from you.

Our adventure bedrooms
Only for princesses and brave explorers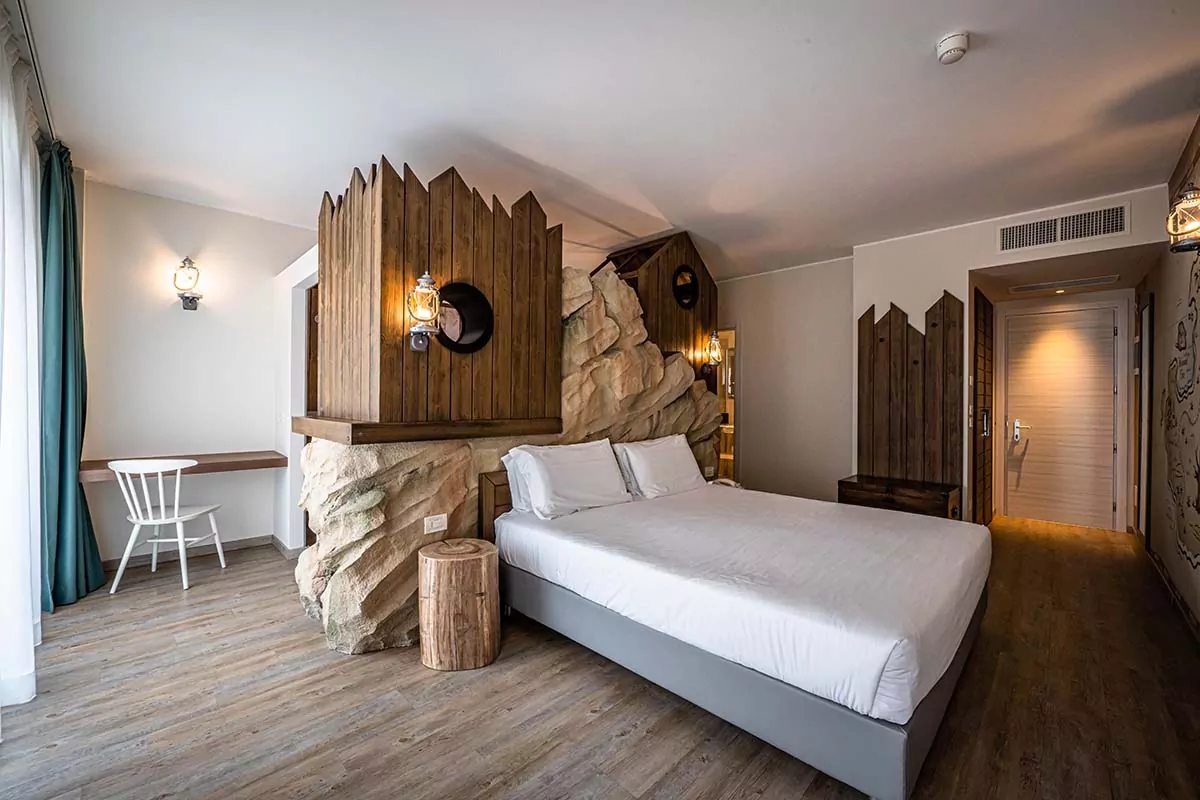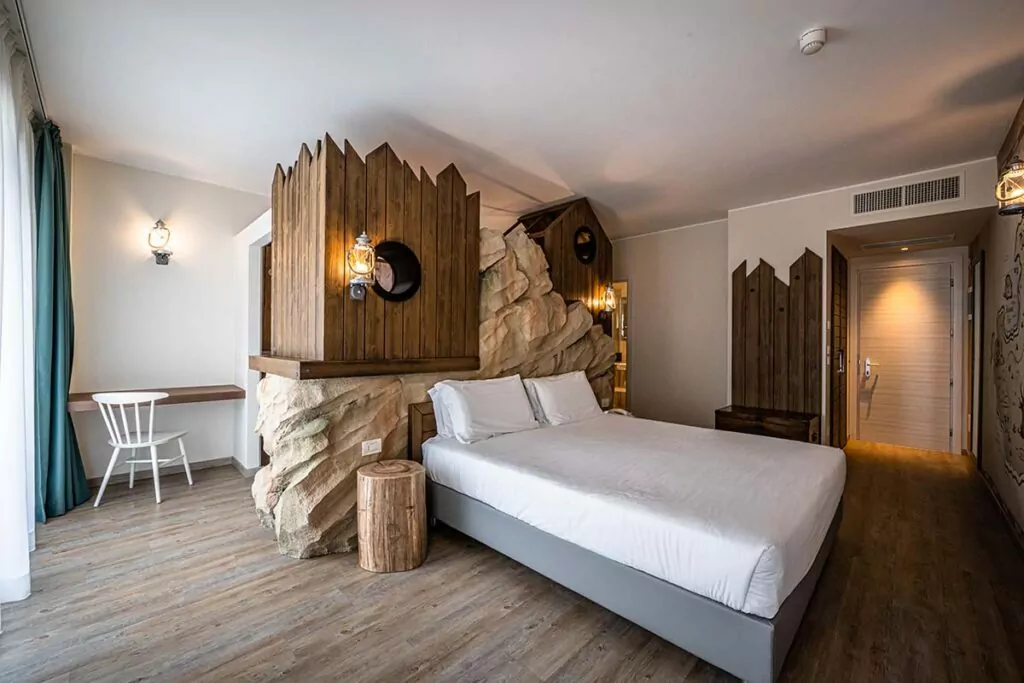 Fantasy bedroom
Sleep like you're in a fairy tale
See the room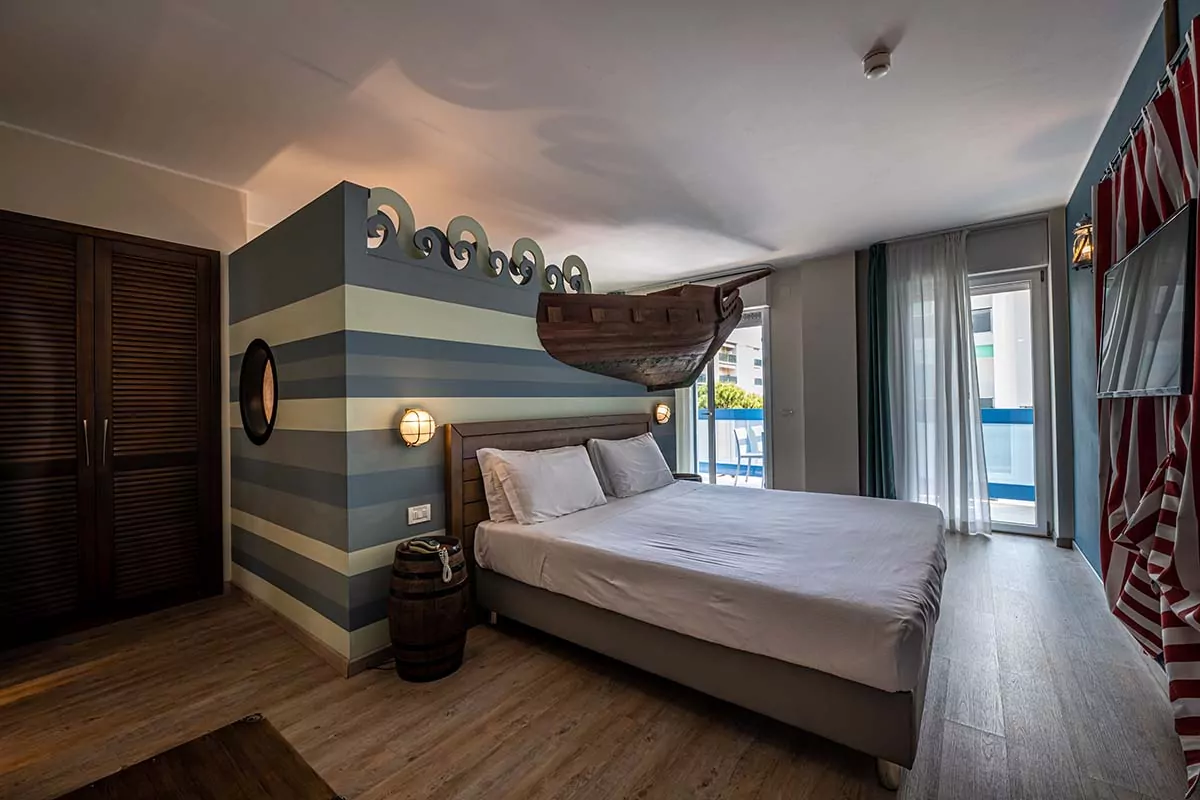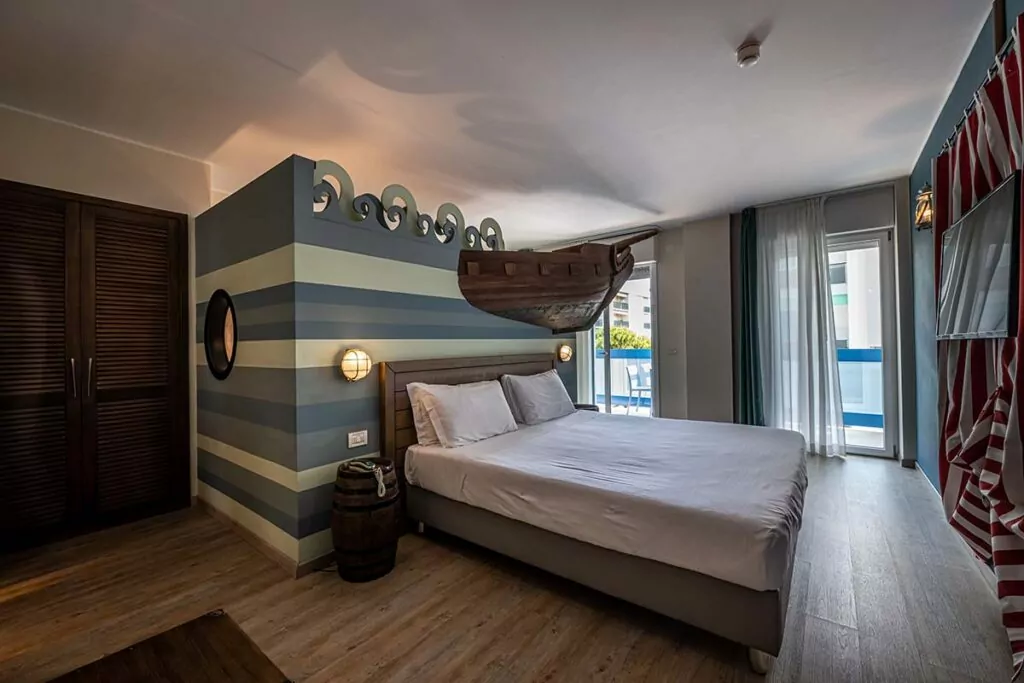 Pirate bedroom
Everyone get on board!
See the room
This is what a real holiday is all about!
To new, thrilling adventures!
We are a family-friendly hotel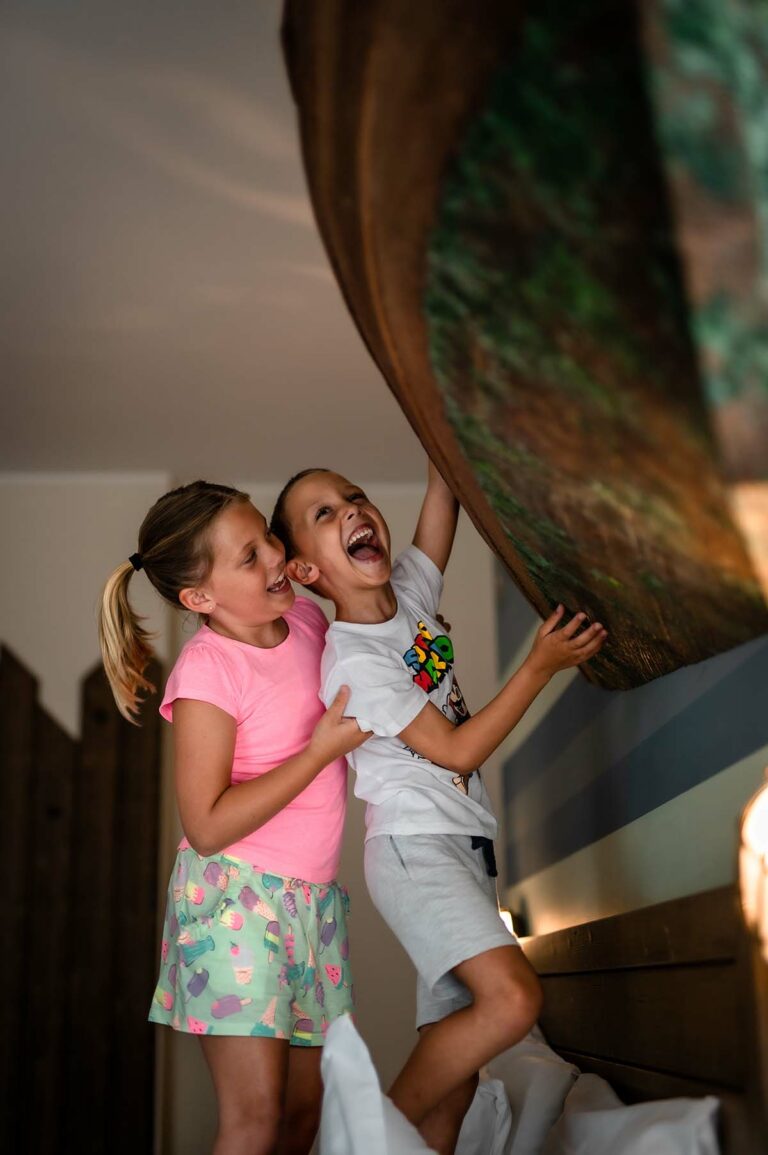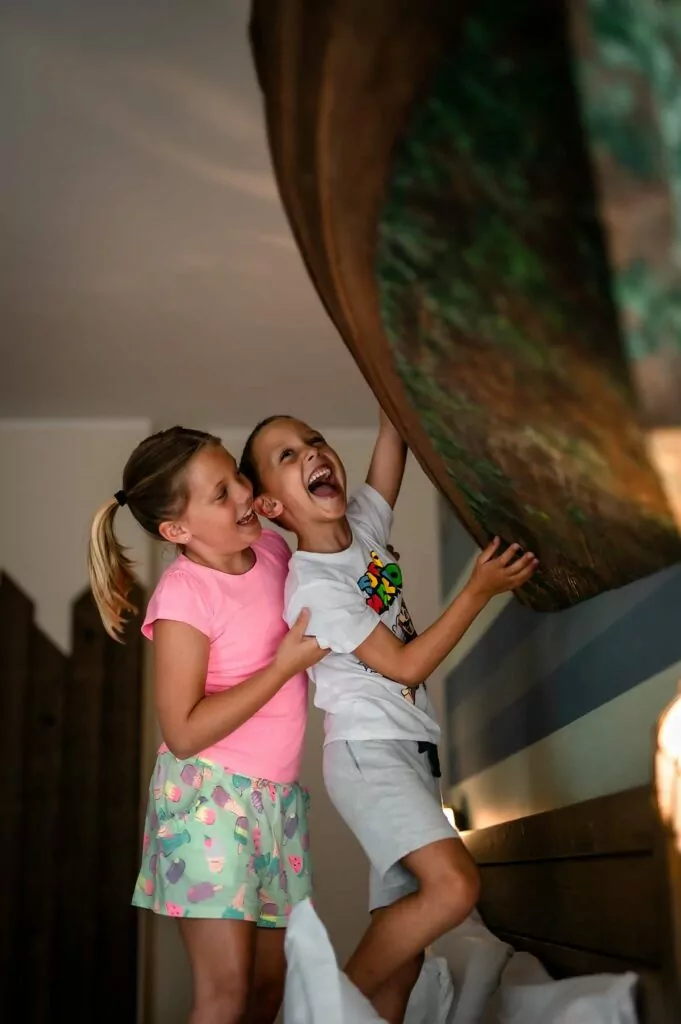 A holiday in our family-friendly hotel in Bibione makes everyone feel great, because days spent at the seaside fill every moment with a sense of happiness and a buzz of energy!
Entertainment is part of the package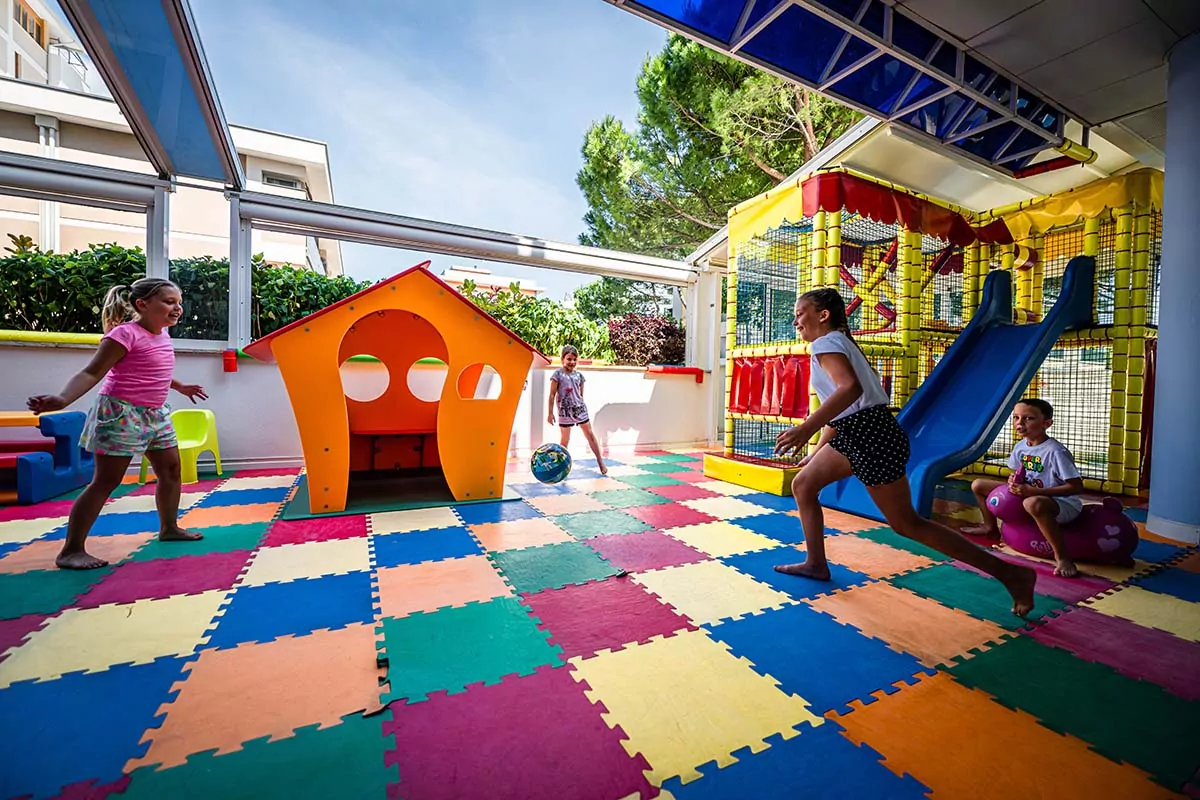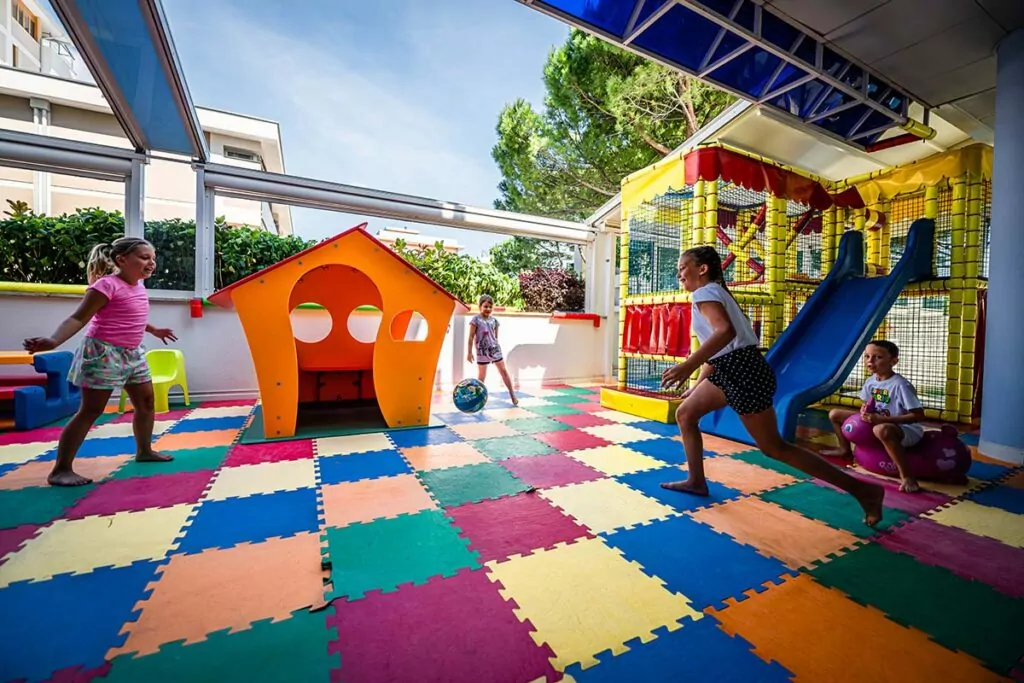 Whether you're on the beach or in the hotel, there's no chance of getting bored: the entertainment team will keep your youngsters laughing with fun, games and shows.
Surprises every day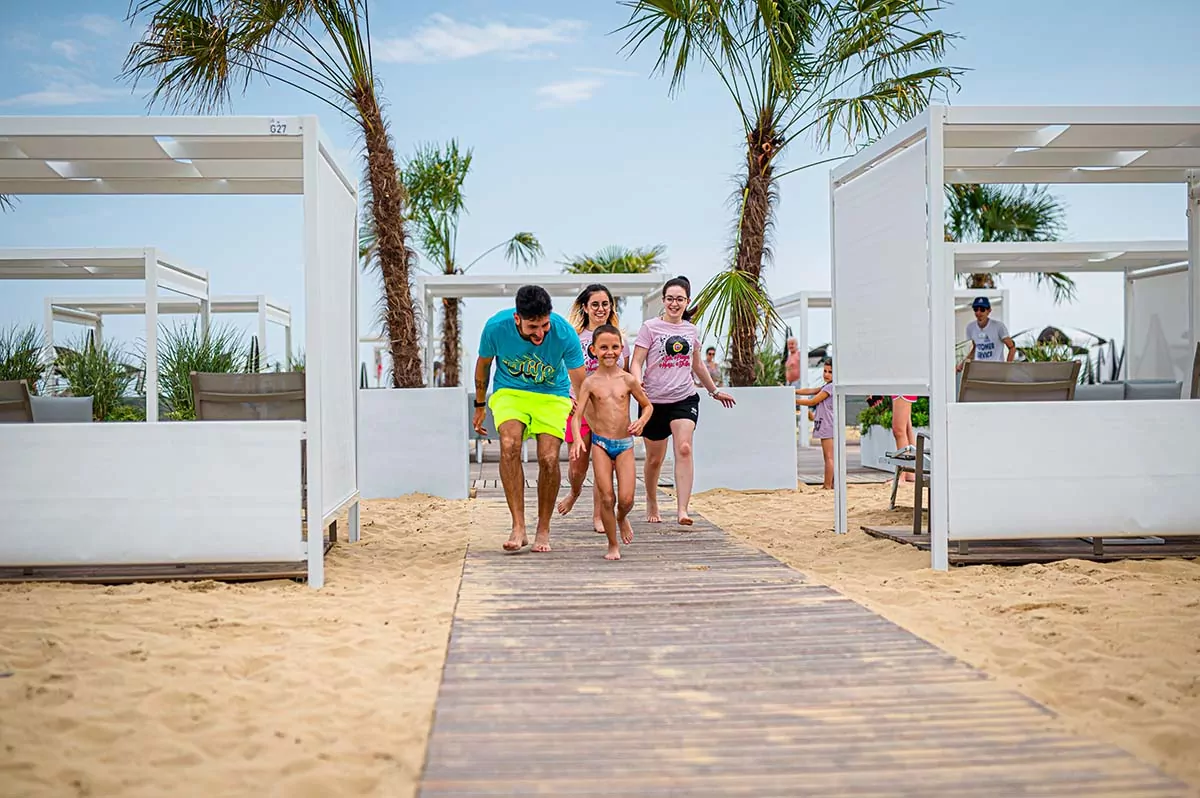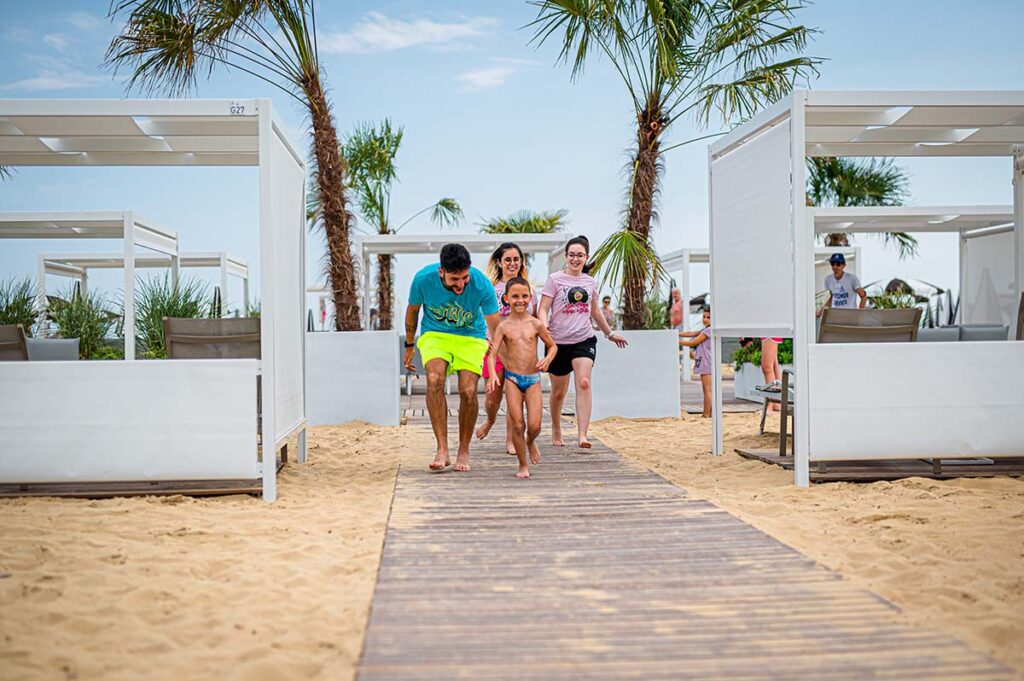 What makes a holiday at Hotel San Michele so special? To find out, you have to give it a try – but in the meantime we can give you a little bit of a preview.
Rooms
Spacious, welcoming and fitted with every imaginable comfort. Find the room that best matches your needs.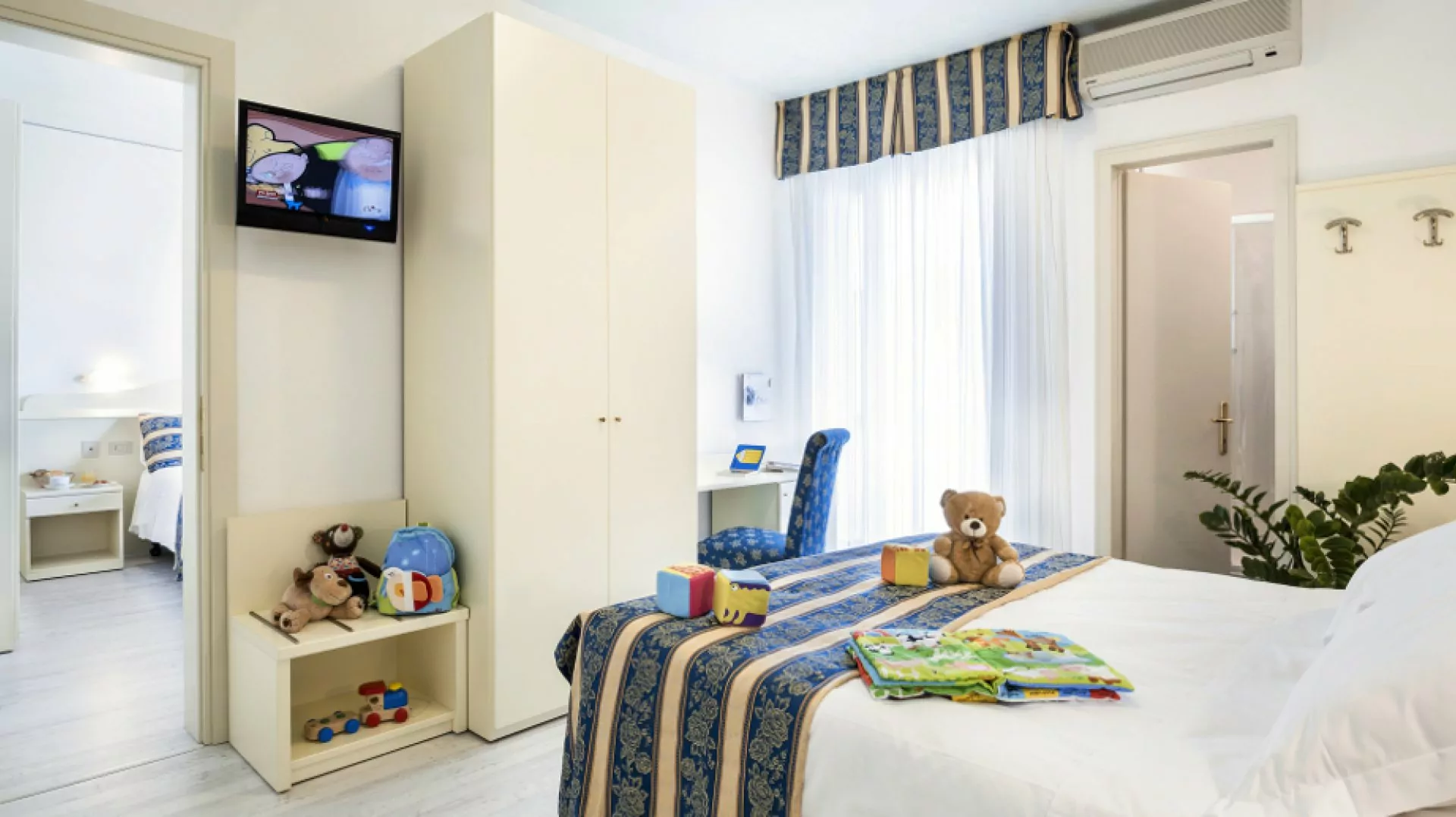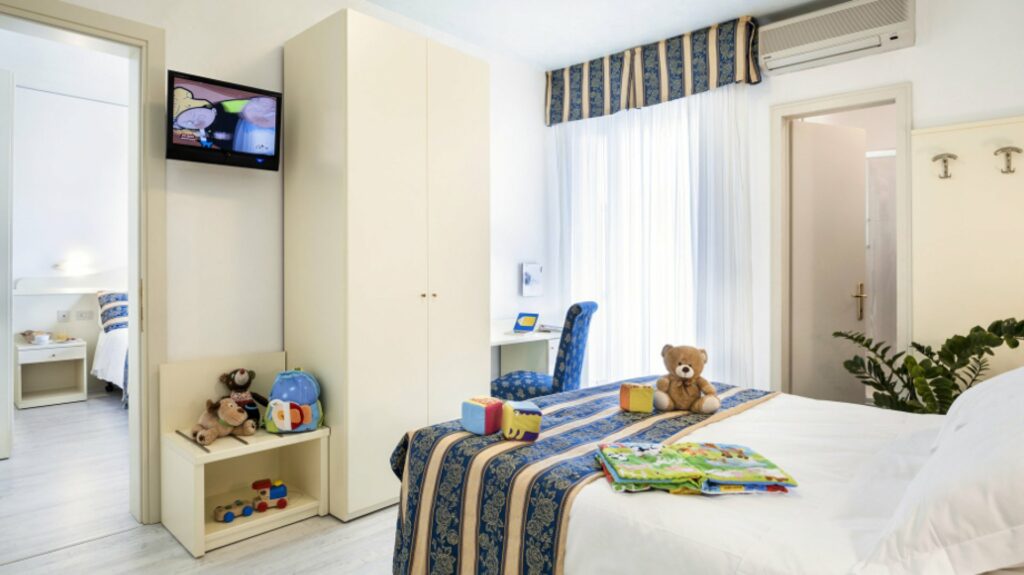 See the photos of the hotel
FANTASTIC LOCATION
according to users of booking.com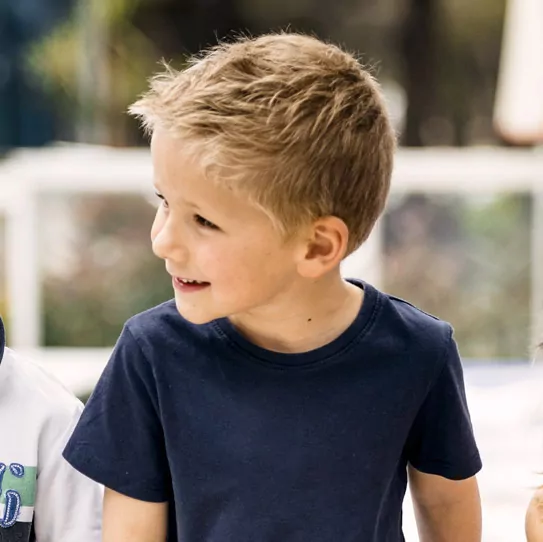 "We have just returned from our seaside home..! At this hotel we are treated like family, they make our food first, and we never have to wait in line..!"
Ale, aged 6