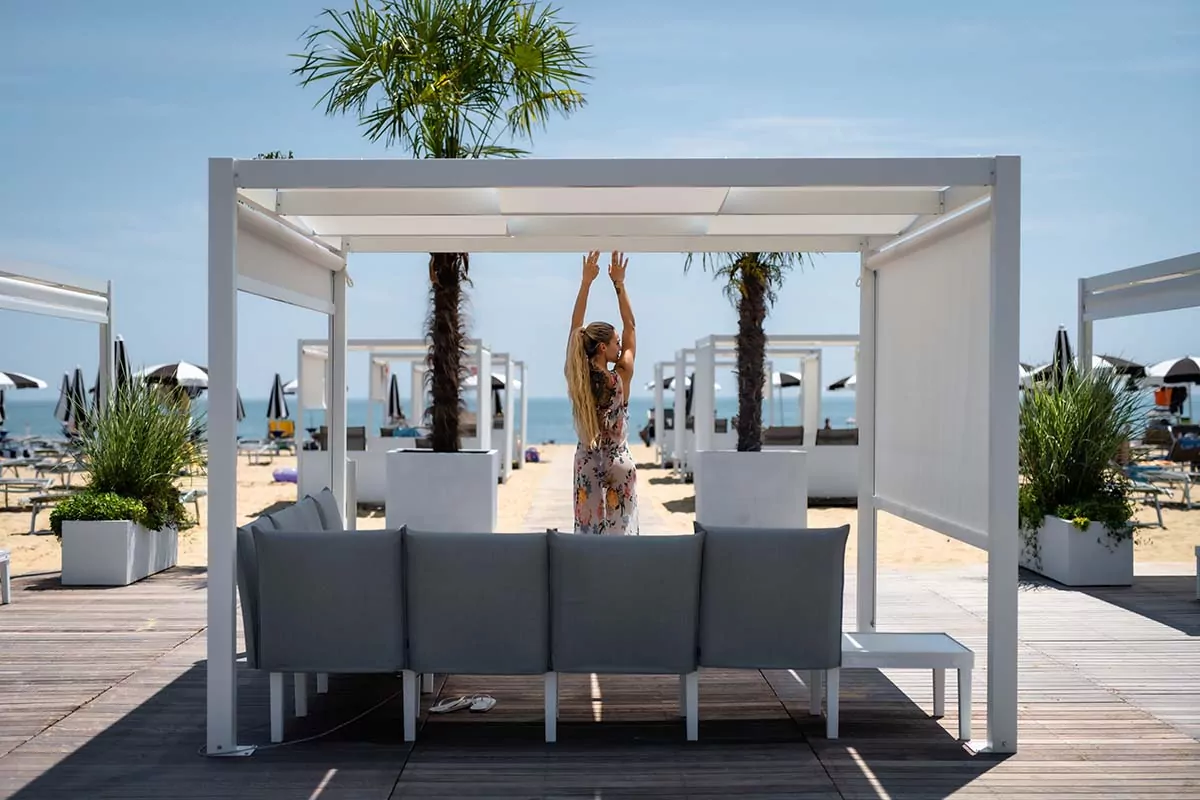 Bibione beach
A true wonder for adults and children alike
Discover our seaside services and facilities
Relaxation and entertainment on Bibione beach.
Read a good book, stroll along the almost endless shore, relax under the parasol or let yourself be caressed by the warm rays of the sun while your children enjoy themselves with the entertainment team: Bibione's beautiful beach, with its 12 km of fine, golden sands and an average width of 400 metres, is the ideal place in which to enjoy a fantastic family seaside holiday.

The heat of the sun
Comfort and entertainment by the sea.

The sea and the beach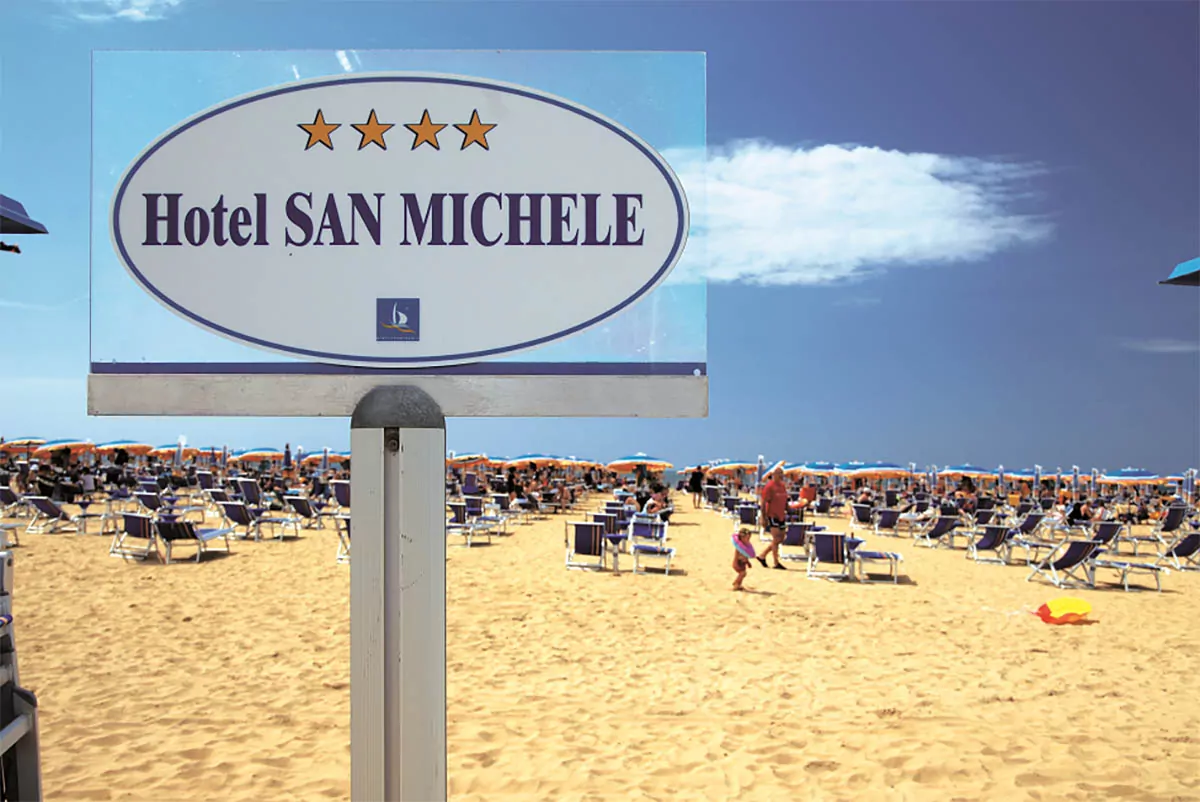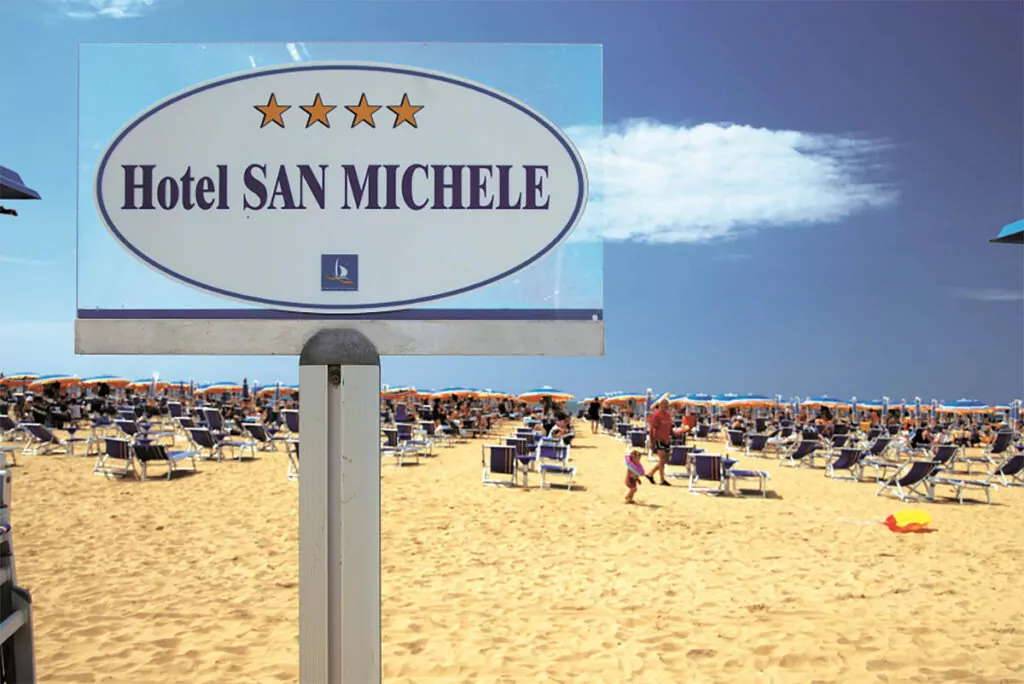 The sea off Bibione, which is among the cleanest stretches of water in Italy, laps the long shore of soft sand. It is a true paradise for all the family.
Facilities on the beach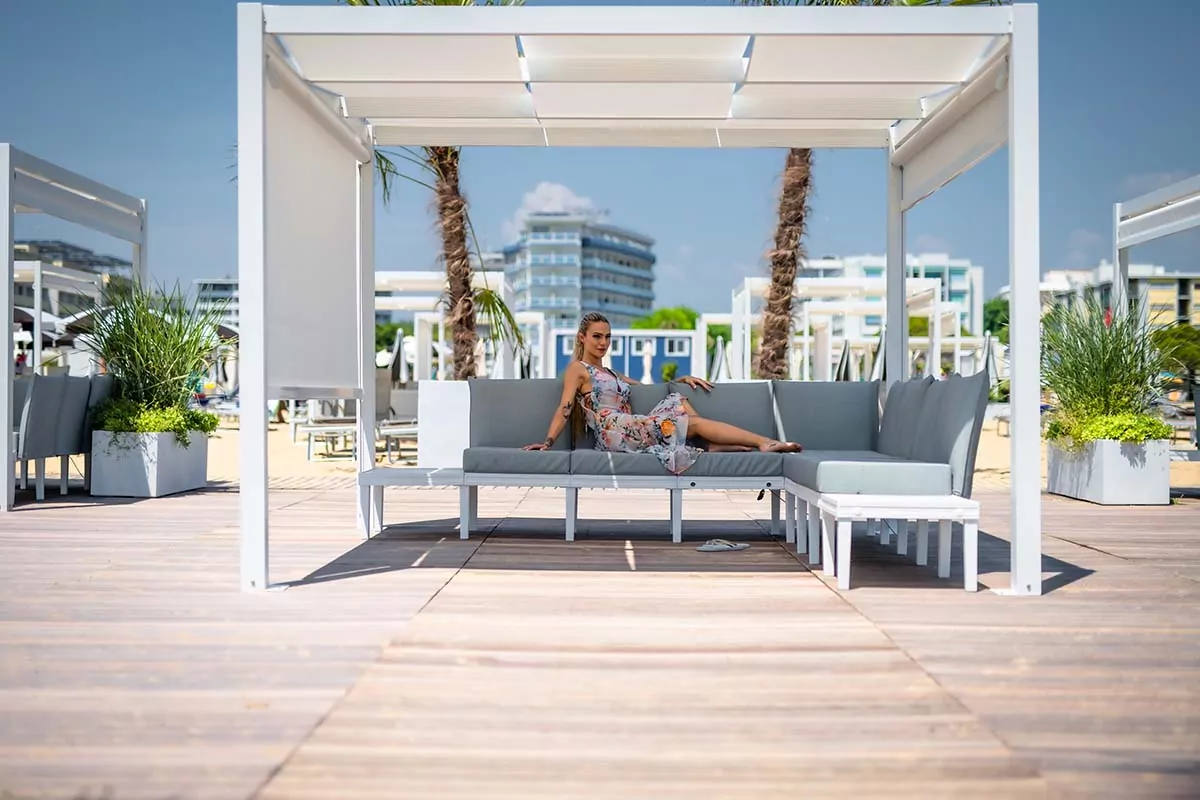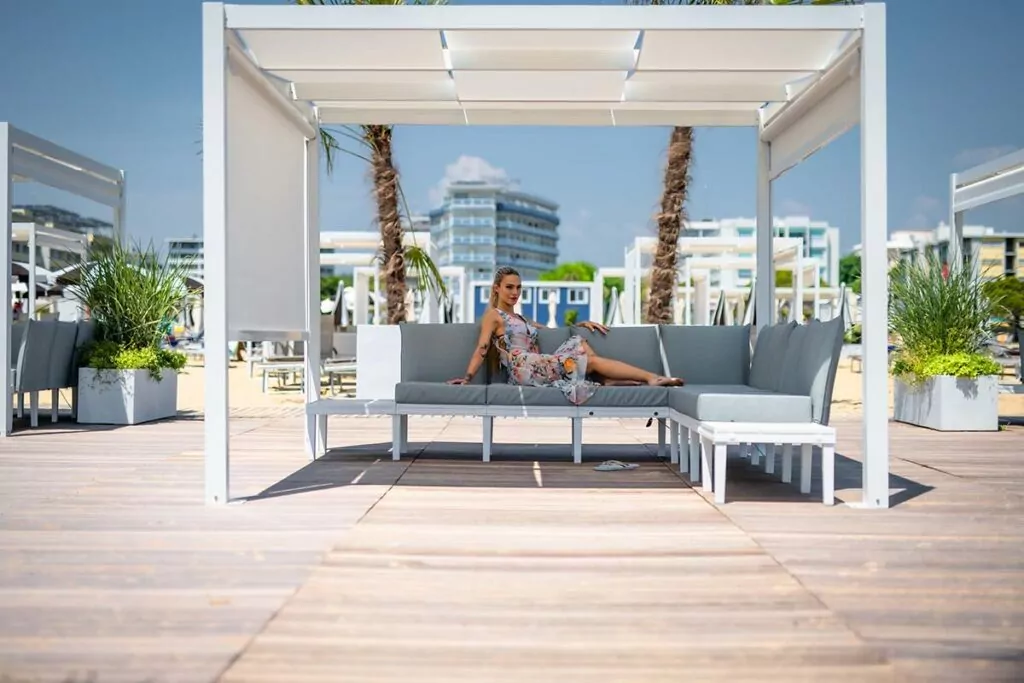 For our guests, we make sure that the time they spend under the parasol is all about comfort and tranquillity.
Enjoyment and entertainment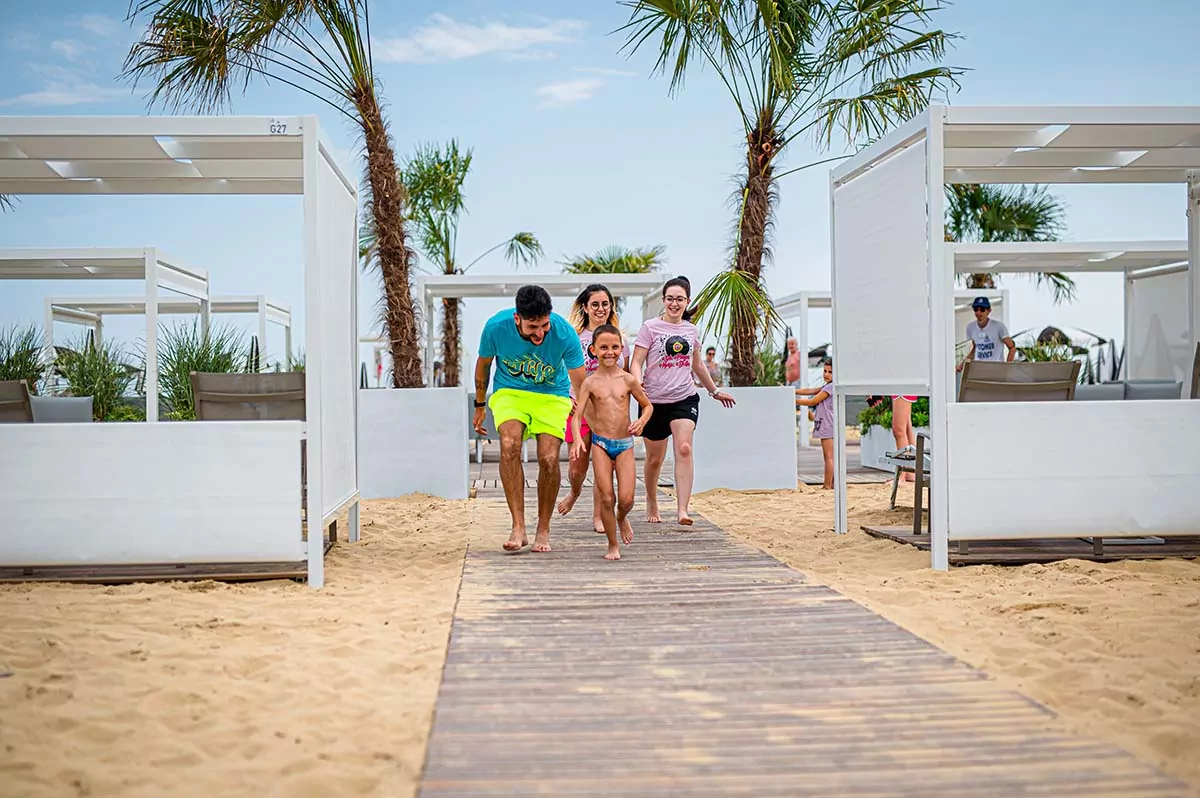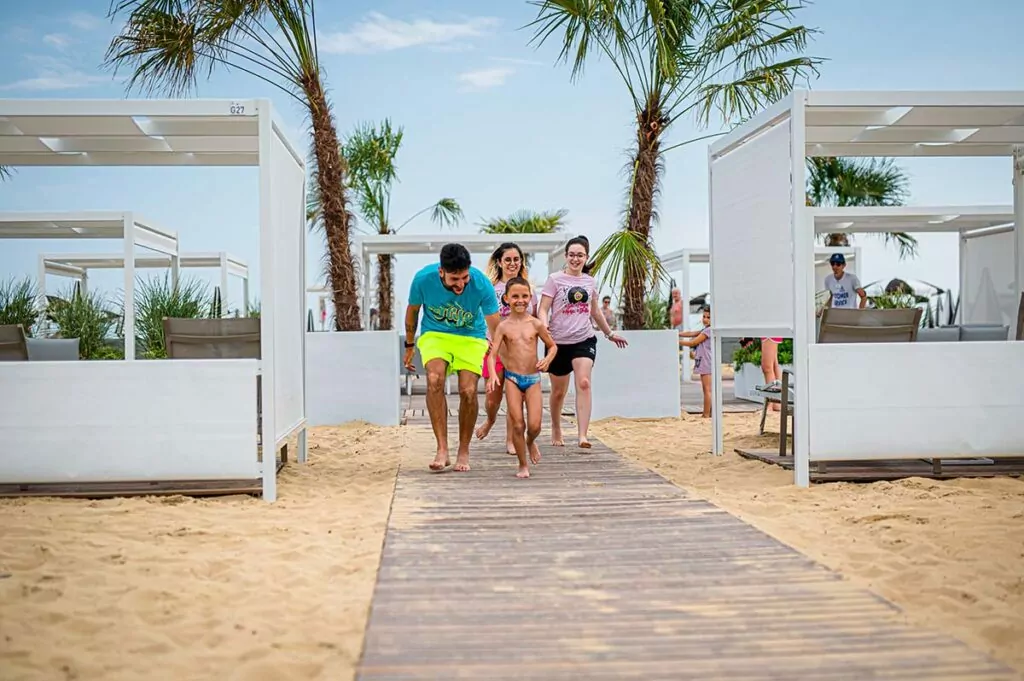 And while you relax on the sun loungers, your children can play in the company of our entertainment staff.
FANTASTIC LOCATION
according to users of booking.com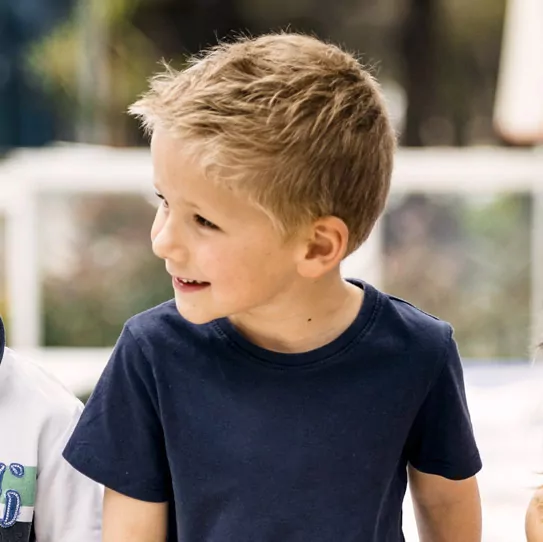 "We have just returned from our seaside home..! At this hotel we are treated like family, they make our food first, and we never have to wait in line..!"
Ale, aged 6